Airbnb 2-way API Sync
If you've ever wanted to make changes to your Airbnb listing while connected to Tokeet but couldn't then our new 2-way API sync will come in handy.
Now, you can update content & pricing directly on Airbnb, which will instantly be synced to Tokeet as well as the original sync direction from Tokeet to Airbnb.​
Note: This excludes calendar/availability & LOS settings - these will continue to be managed in 1 place.
2-way sync can be set up for your Booking Settings, Price Settings and Availability Rules.
To set your 2-way sync preferences, navigate to Channels > Airbnb on the left panel > Settings > 2-way Sync.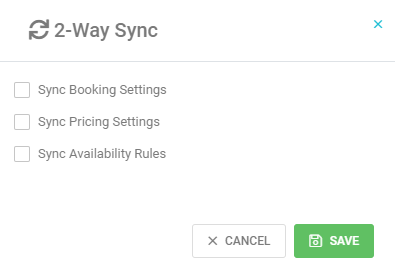 Apart from being able to make changed directly on Airbnb's website and app, hosts will be able to take advantage of new Airbnb features as they're made available, even before Tokeet is updated to include those settings/features​.
Airbnb fields with recent changes will have a timestamp that says if the change was made in Airbnb or via Tokeet​.
A hosting log is available for hosts to view changes made over longer periods.
---
More information on the areas that can be updated:
1. Booking Settings
Updates from the 'Policies and Rules' at Airbnb tab
a. Pets allowed
b. Events allowed
c. Smoking, vaping, e‑cigarettes allowed
2. Availability Rules
Those settings are under the 'Pricing and Availability' tab at Airbnb site.
Currently we are syncing only 'Minimum Stay' and 'Maximum Stay'
We are updating those settings in the Tokeet rental if they are changed on the Airbnb site or from the Airbnb channel 'Booking Preferences' overlay in Tokeet.
We do not update Airbnb with these values that are under Tokeet Rates -> Settings tab.
3. Pricing Settings
These are under the tab 'Pricing and Availability' on Airbnb's site.
Currently we are syncing:
a. Currency
b. Nightly Price as Base rate price
c. Weekly and Monthly discounts - we are converting them from percentage to fixed value, because Tokeet uses fixed values
For 'Additional Charges' Airbnb section we are currently syncing 'Extra Guest Fee' and 'Weekend nightly Price' only.
We are updating those settings in the Tokeet rental if they are changed on Airbnb's site or from Airbnb channel 'Pricing Settings' overlay.
---
---