Cancel A Pending Signature Template
Did you send the wrong template to a recipient, or did you send a template to the wrong recipient? Do not worry, you have the option to void any pending contracts, documents or forms. Signature makes it easy to correct these simple mistakes.
Cancelling A Pending Template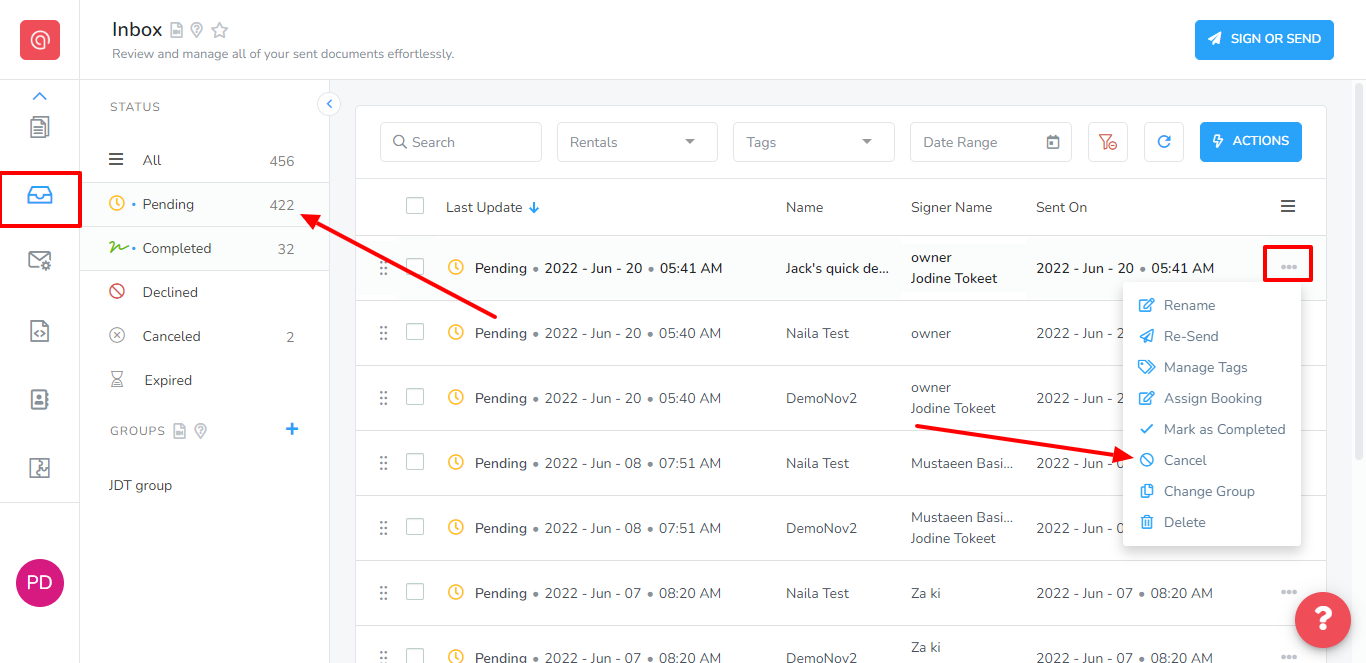 First, click on the Inbox section then on the Pending filter
Locate the pending template, click the options icon at the right of it and click Cancel to open the confirmation modal.

Click the Yes, Proceed button to confirm the cancellation of the template. The link in the email that was sent to the recipients will no longer be accessible. You will have to send the template to the recipients again, if you wish to have them open it.
---
As always, we're here to help. Please feel free to email
support@tokeet.com
with any questions.
---
---