Tokeet Integration with InsuraGuest
What is InsuraGuest?
InsuraGuest provides the best short-term rental liability insurance coupled with the best supplemental insurance to protect your vacation rental business, property and your guests.
Don't rely on a typical homeowners or landlord policy that leave huge gaps in coverage that leave you and your business vulnerable. Your insurance policy needs specific components written exclusively for the vacation rental industry to give you the highest levels of protection at the best price.
Find out more about InsuraGuest in our blog post.
---
Why use InsuraGuest with Tokeet?
Features and Benefits of this integration are:
✅ General liability insurance protects against catastrophic financial loss due to public injury litigation or major property damage.
✅ Supplemental guest insurance helps lower your overall insurance costs by covering incidental guest injuries and property damage.
✅ Supplemental insurance is automatically applied to every reservation through your Tokeet account.
✅ Seamlessly integrated into Tokeet for easy administration.
✅ Coverage is automatically applied to every reservation.
✅ The right insurance only when you need it.
✅ Guests feel protected which translates into better reviews.
✅ Turn insurance costs into business profits.
For a full list of features, please see their website.
---
Connecting InsuraGuest to Tokeet
Step 1
Go to InsuraGuest Tokeet signup page and Enter your email and click on "Connect" button.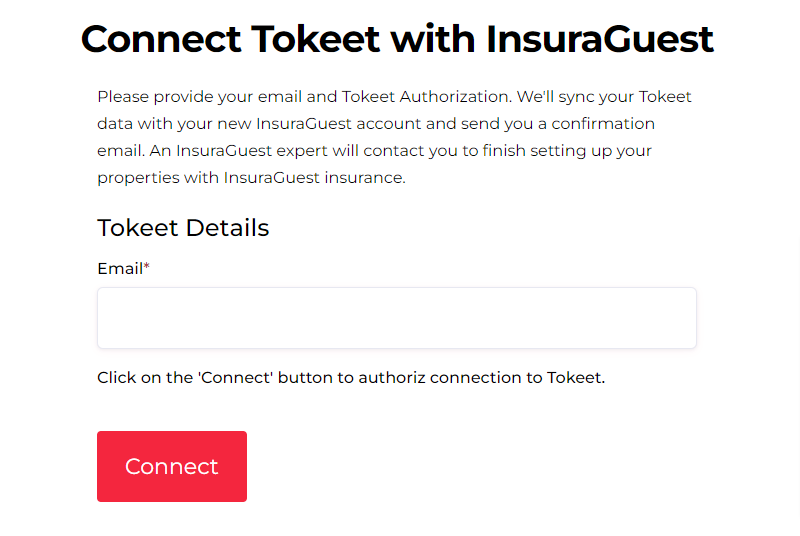 Step 2
Enter your Tokeet credentials to connect your account with InsuraGuest.
Step 3
Authorize InsuraGuest.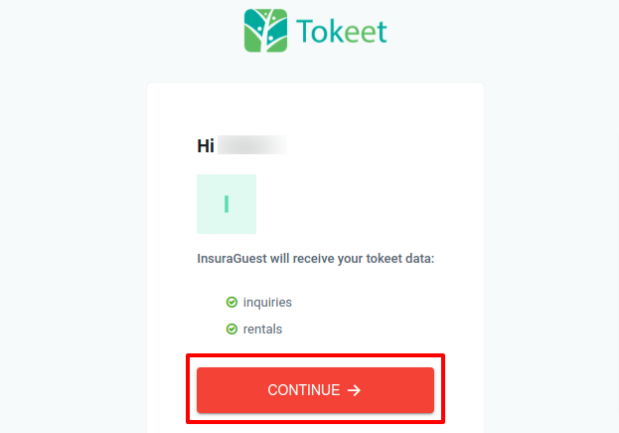 Step 4
Once you authorize a Tokeet account you will be redirected to the InsuraGuest dashboard.
You will be logged in to the InsuraGuest account and your InsuraGuest login details will be sent to your email id.
Next:- Click on the link shown in the Payment section to add a payment method.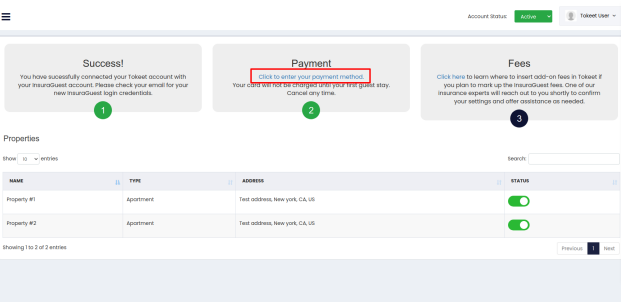 Step 5
Enter your payment details in the payment information form and click on submit button.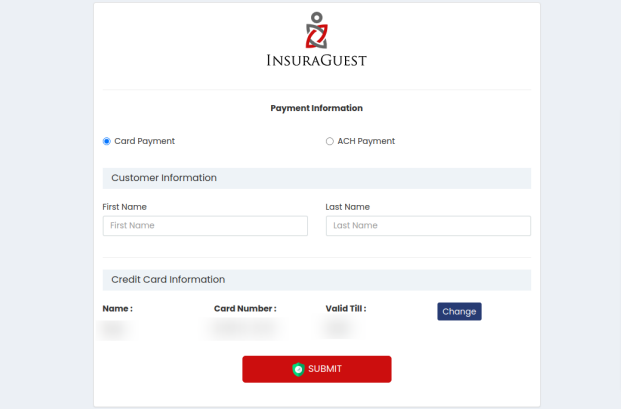 Step 6
Set up your InsuraGuest Fee as a mandatory fee:
1. Go to the Tokeet website and login to your Tokeet account:
2. Go to Rentals from the top menu.
3. Select a property and click on Edit button You will have to add the InsuraGuest fee to each property separately

4. Click the "FEES" button.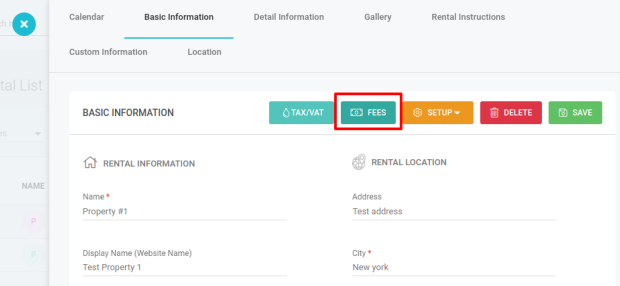 5. Fill-up the Add Booking Fees form with below information.
Name:- InsuraGuest
Fee Amount(USD):- 9.95
Description:- InsuraGuest
Fee Type:- Flat
Modality:- Per Person/Per Night (PP/PN)
Turn ON switch to Active once you have filled the fields
Click on the SAVE button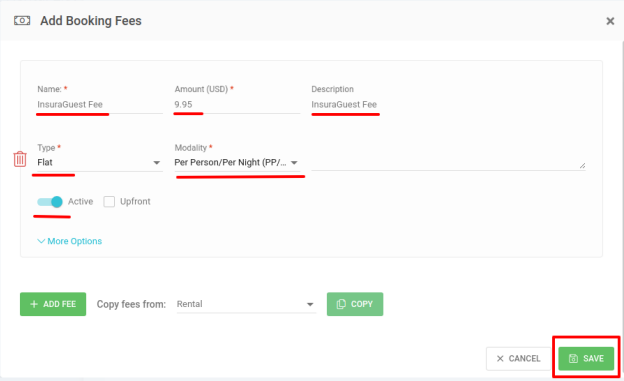 6. Click on the SAVE button to save property and fees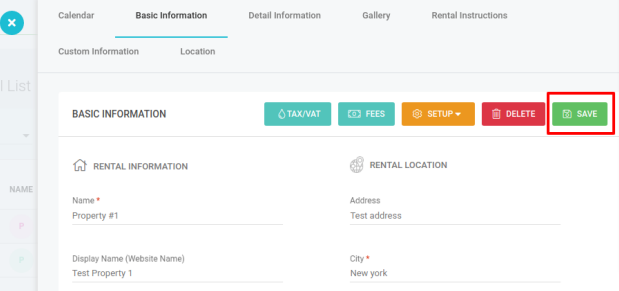 Step 7:
Go Live: Once Verification is complete your Vacation Rental is READY!!
You can Manage your live transactions on the InsuraGuest dashboard when you login.
Please look for an email from InsuraGuest within the next couple of days with your insurance certificates and summary of coverages.
That's it! We hope you enjoy this integration.
---
---