Tokeet Integration with Operto Teams
What is Operto Teams?
Operto Teams is a leading software platform for managing vacation rental staff and operations. The software is built around powerful rules to automate the scheduling of just about any task based on booking dates.
Additional features include a drag-and-drop scheduling calendar, employee dashboards, time tracking, payroll support, maintenance tracking, and more.
Find out more about Operto Teams in our blog post.
---
Why use Operto Teams with Tokeet?
With this integration, you will be able to:
Get Organized - Organize your tasks, employees, issues and property workflow.
Schedule Effectively - Tasks are auto-generated, and assigned. Finalize schedules easily using the drag and drop calendar.
Coordinate Staff - Give employees the information they need to get the job done. Office staff can track progress as it happens.
Consolidate Issues - Issues are stored in one location. Track maintenance, damage, lost & found and supplies so nothing slips through the cracks.
Maximize Automation - Customize rules to auto-generate tasks for all the services you provide.
For a full list of features, please see here.
---
Connecting Operto Teams to Tokeet
Step 1
Log into your Tokeet account in a separate tab, then click here to sign up for Operto Teams (formerly VRScheduler)
Fill in the details on the sign up page: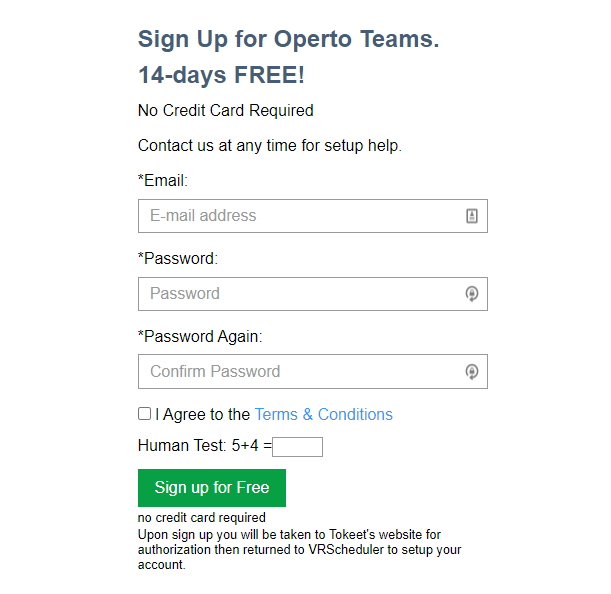 Step 2
Approve VRScheduler in Tokeet.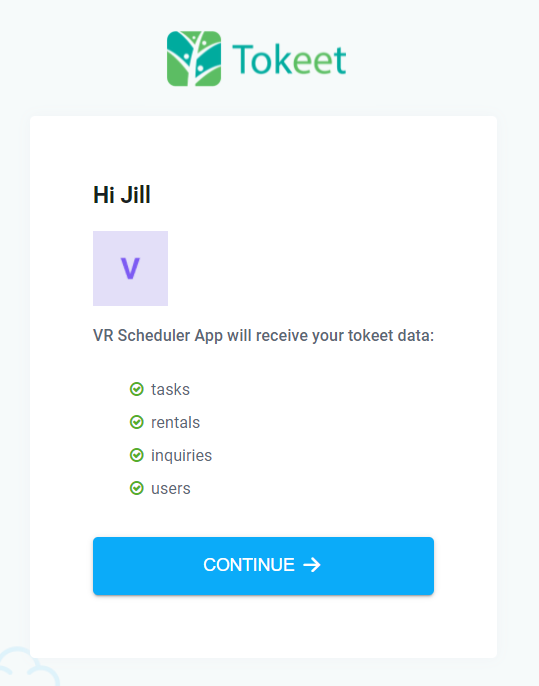 That's it! We hope you enjoy this integration.
---
---