Create A New Signature Template
Creating new contracts, documents and forms has never been easier. With Signature, you can create professional-looking templates in just a few minutes.
---
Uploading Your New Template

Click the Upload button to open the Upload Template modal.
Drag files, or click the Browse link to upload a file saved on your device.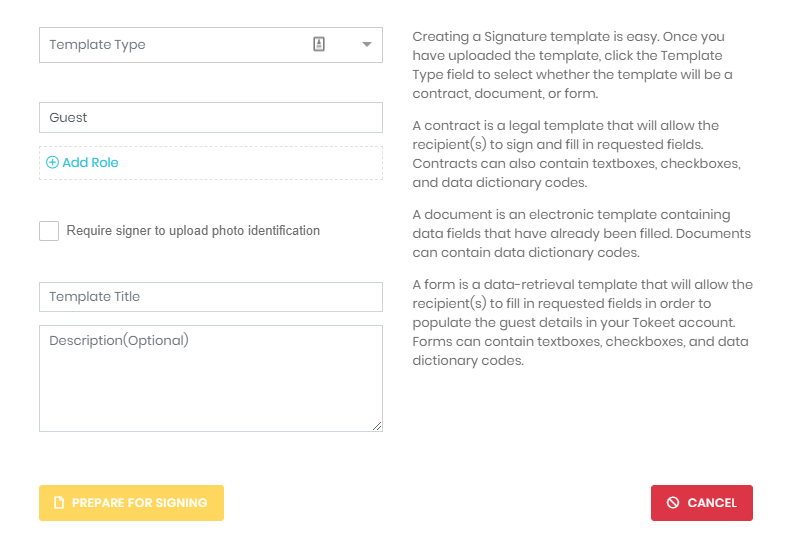 Click on the Template Type selector to choose whether the template will be a contract, a document or a form. The description field on the right will give additional information about each template type.
Edit the existing role, or click the Add Role button to create additional Signing Roles for your document (for example, Property Owner and Guest).
Select the Require signer to upload photo identification option if you want to request photo identification with your signed template.
Give the template a Name, and add a Description that will allow you to quickly understand the purpose of the template.
Click the Prepare For Signing button to begin adding fields to the template.
---
Preparing Your Template For Signing
Depending on the template type, the template editor will have different fields available for insertion into a template. For more information about the different template types, and their editing options, please click on one of the links below to open a help guide:
---
As always, we're here to help. Please feel free to email
support@tokeet.com
with any questions.
---
---