What is the Tokeet App Store?
The Tokeet App Store is a digital store where you can find a variety of applications that can be purchased to enhance your experience. To access these apps, you will need to subscribe to them in the Tokeet App Store.
---
Logging into the App Store
You can get full access to all of the products by logging in, through the following applications:
1. Tokeet
2. Sympl
Click on the App Store option in the top menu of Tokeet/Sympl and the Tokeet App Store will be loaded. Here you will see a list of available apps that you can subscribe to. Each app will show a price and status, representing whether it is available, included, subscribed or unavailable.
Applications List
Browse through the available apps by either scrolling down the list view or by using the Category/Product filters on the left panel.
Each app will display a brief description of its purpose, along with its price and a rating.
Click the app to view a more detailed description and an overview of its functions. The app's status will be shown here.
To subscribe to an app, click on the "Subscribe" button within the app details view.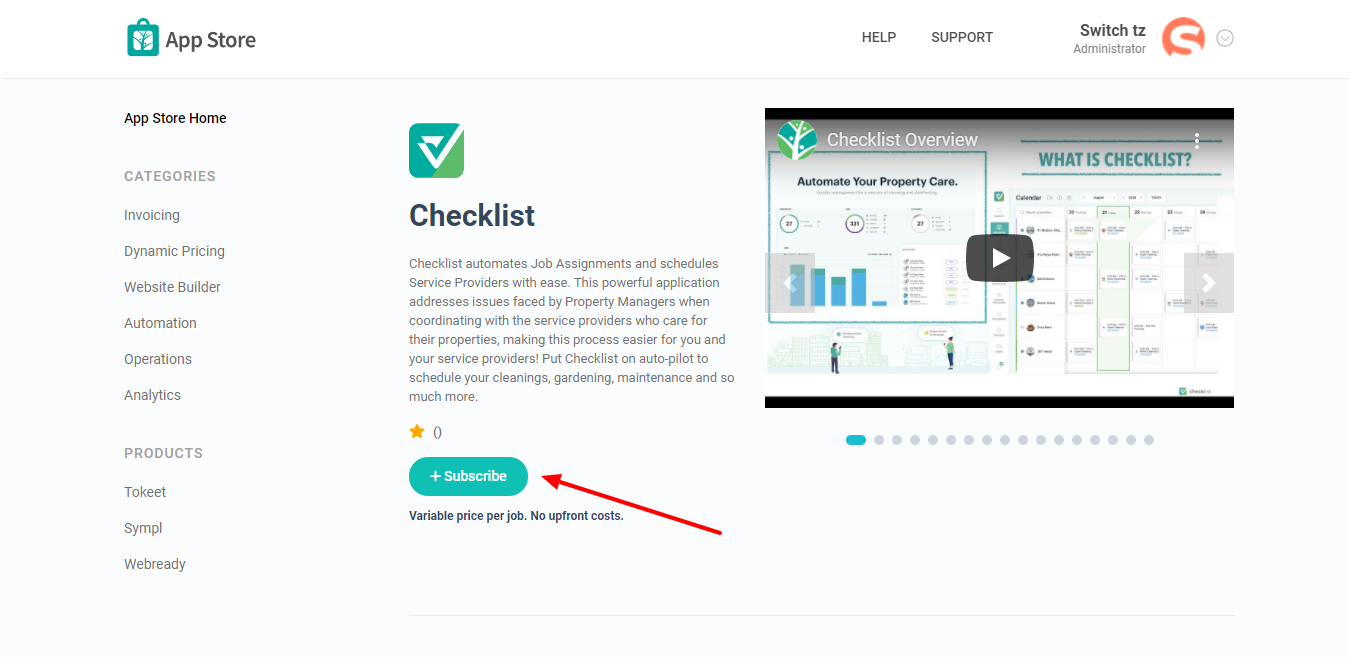 Products & Categories Filters
Within the Tokeet App Store, you will also see a Products section that shows Tokeet Core Applications. Clicking on each product will load the relevant list of applications.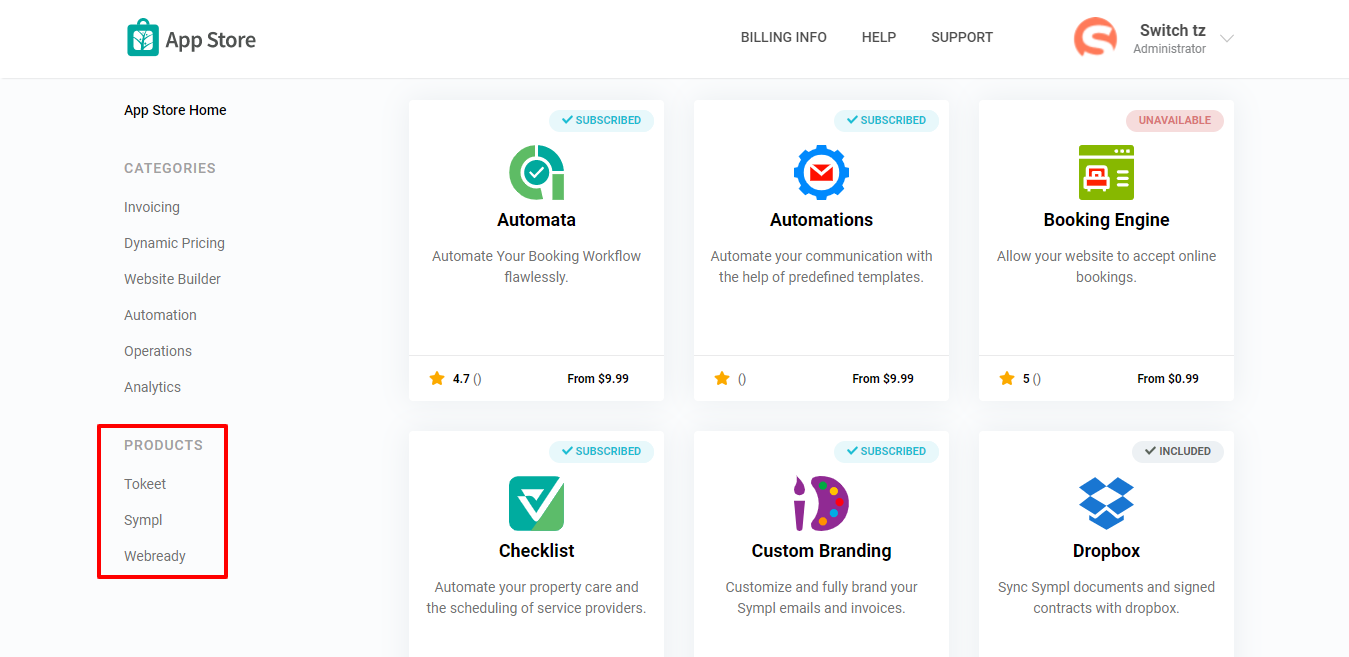 Support & Help Material
To view help articles for the Tokeet App Store, simply click on the Help link at the top of the page.

If you are logged in as Tokeet user then the Support link will open a live chat window, allowing you to contact our support team, who will be more than happy to help.
If you are logged in as Sympl user then the Support link will open a Contact Us form which you will need to fill out to reach out to the support team.
---
---