TV3 Mobile Messaging
Being able to quickly respond to a guest could be the difference between a positive and negative guest experience. Thankfully, the TV3 Mobile app will be with you wherever you go.
Viewing your incoming messages can be done by simply opening your Messages section as shown below.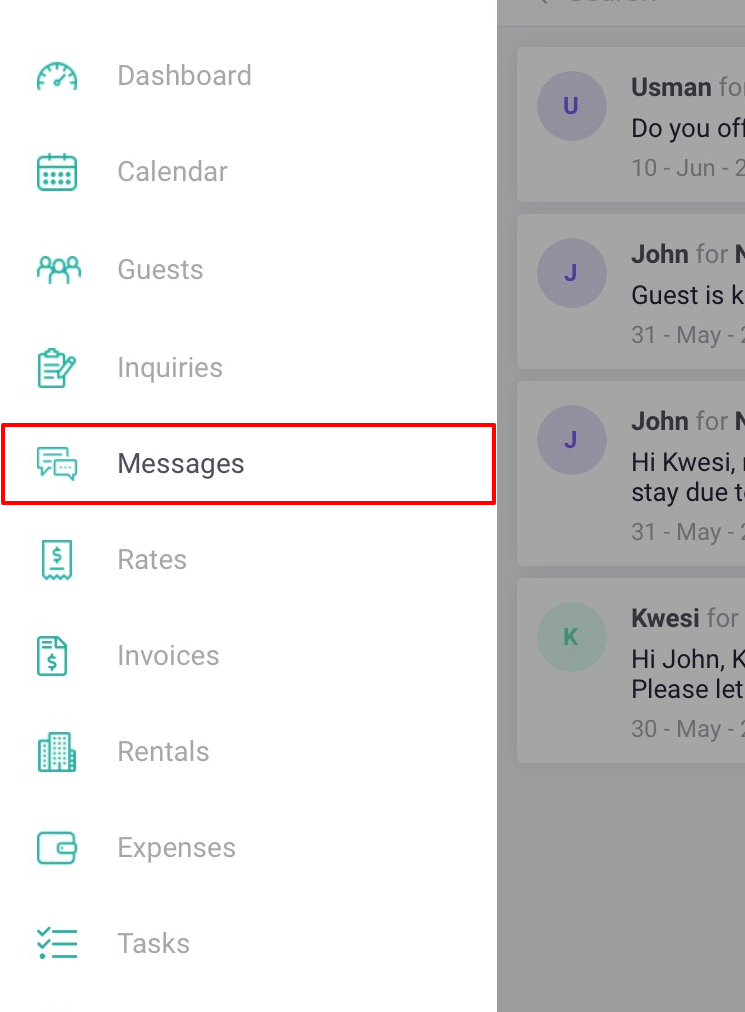 Touching any of the incoming messages will bring you to the inquiry details message tab where you can send a reply by touching the + icon on the lower right and selecting Send Message.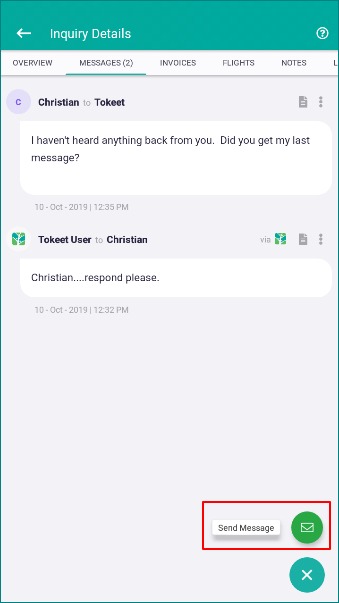 From the message composer type your message or select a message template and hit Send.
To include a quote with your message toggle the Add Quote option to on.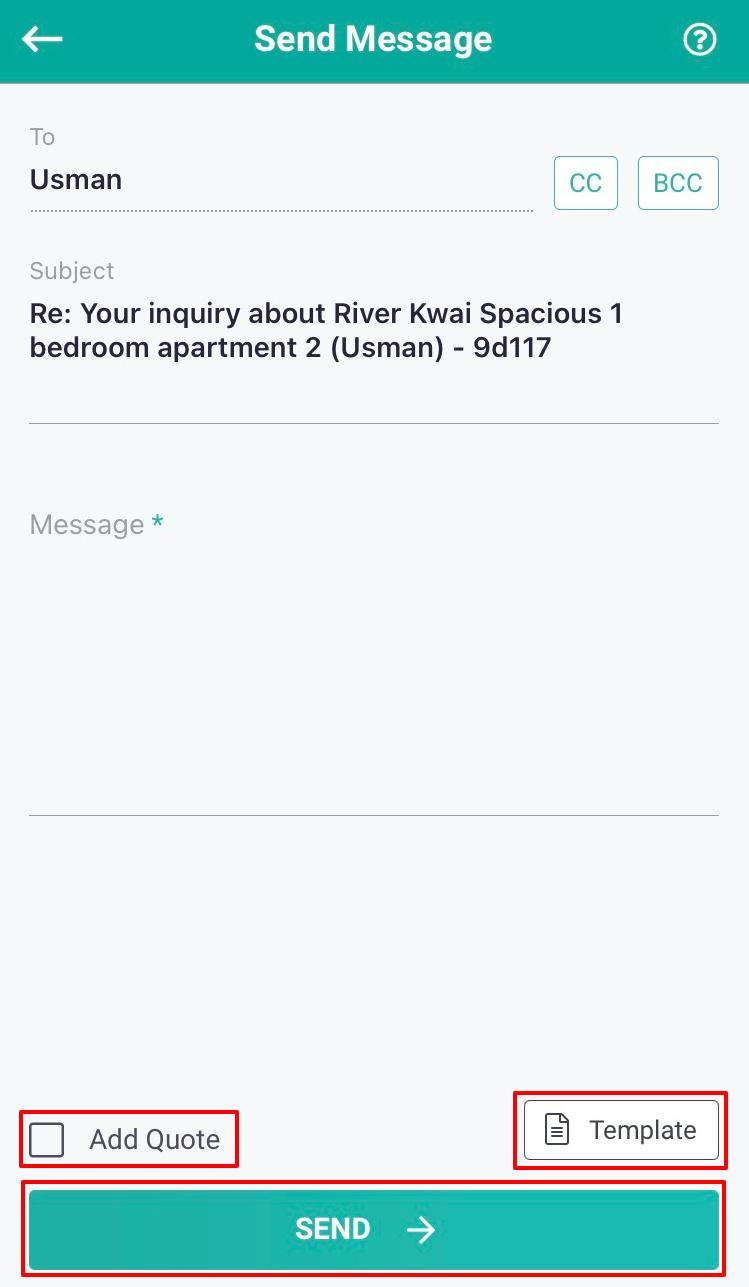 How to initiate a new message from an Inquiry
If you need to send a message for an inquiry which does not appear in the message feed you can do so by opening the relevant inquiry and sending from the inquiry message tab.
First open the TV3 Mobile Inquiries Table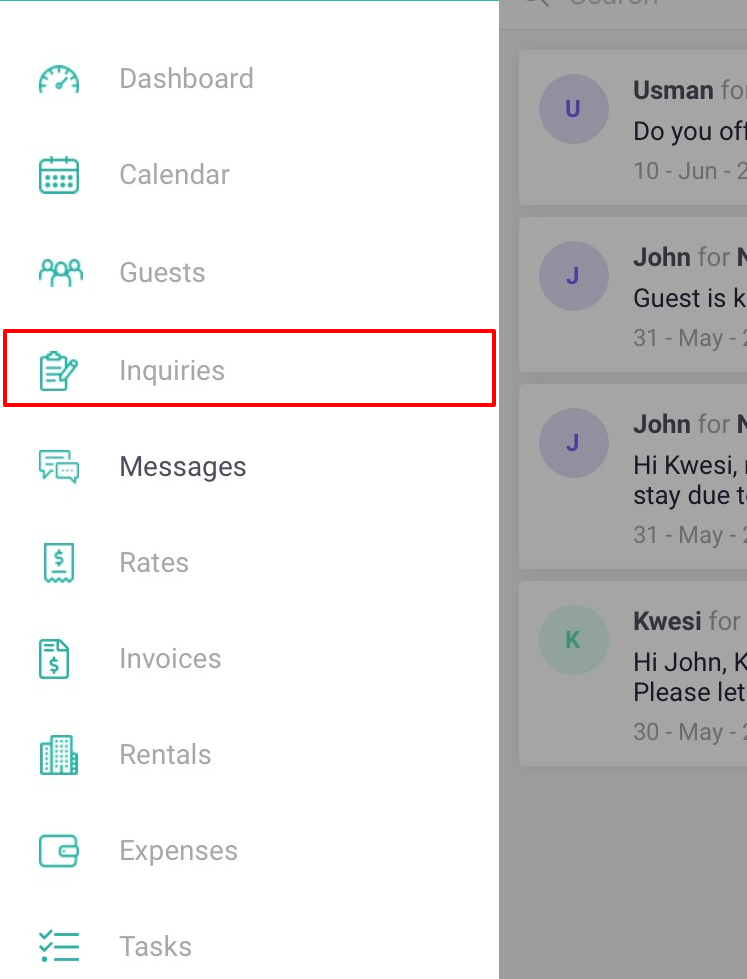 Search for the guest name or use the filter options to narrow down your search.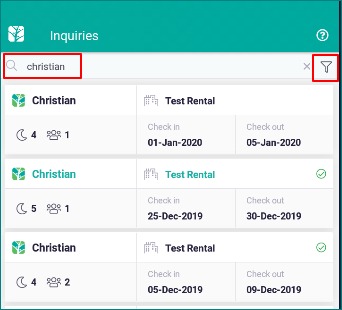 Touch any of the items on the bottom row of the inquiry to open the inquiry details page.
Touching the guest name will open the full guest record, while touching the rental name will open the rental details page.

This will bring you to the Messages tab of the inquiry details. Touch the + icon and select Send Message.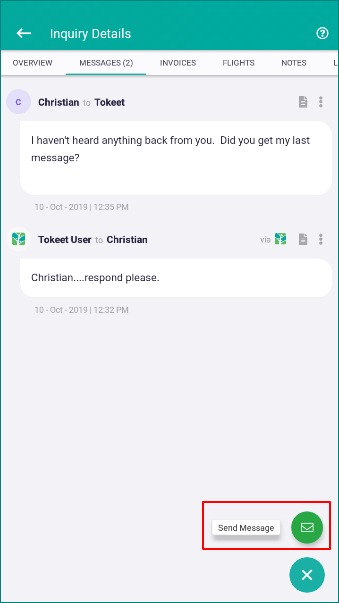 If you have any further questions please search our help center or email us at
support@tokeet.com
and we'll be more than happy to assist.
---
---