TV3 Mobile Inquiries Overview
The new TV3 Mobile platform aims to allow you to do anything you can do from the website while on the go. Nowhere is this more evident than on the new and improved mobile inquiries module.
To access the TV3 Inquiries module first touch the Tokeet Logo on the top left of your screen and select Inquiries from the menu.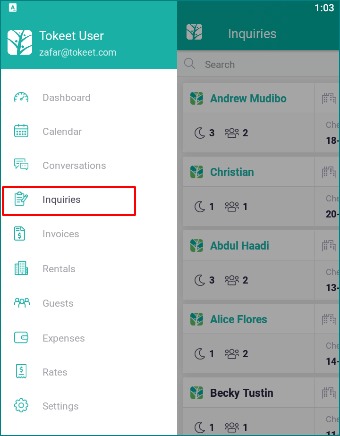 The inquiries on your mobile app are sorted by the order received. New inquiries will be immediately visible at the top of your list if you have not yet applied any filters.
Filtering and Searching Inquiries
To search within this inquiry list for a specific booking, or to only show inquiries for a specific rental, please utilize the Search option at the top of the list.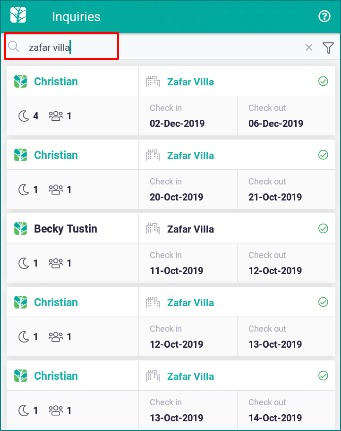 For more advanced filtering of your inquiries, click on the filter icon on the top right. Any filter that is available on the website can now be utilized in your TV3 inquiries list.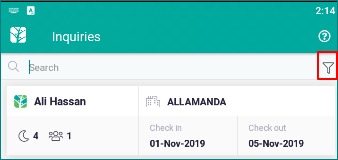 Clicking on the filter icon will bring up the full filter menu where you can filter by any of the following.
*Date Range
*Rental
*Source
*Owner
*Status
*Inquiry Tag
Once you have selected the filters you would like, simply hit Apply. To remove all filters with one click choose Clear All.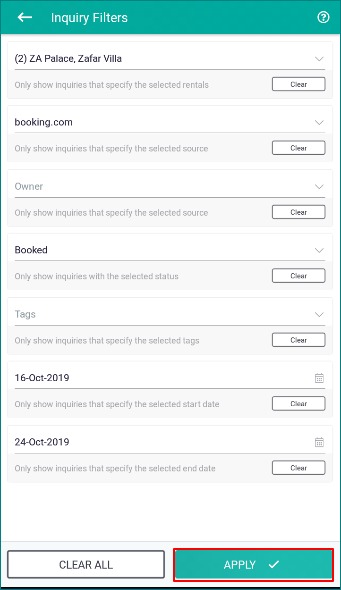 Inquiry Details
Opening up an inquiry to view all the relevant details is done by clicking anywhere on the bottom row. To open the guest or rental information simply touch either of those values to view the details.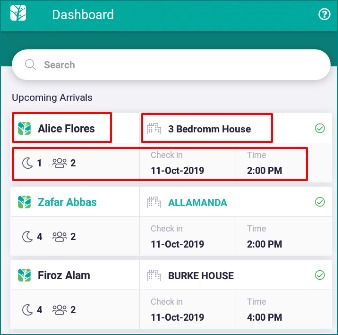 Inquiry Details
Opening the full inquiry details page will present you with any option that you would see on the website version of Tokeet. Each of these options is shown below.
Overview Tab
Guest Details - You can edit the guest info, add additional guest info, or view the entire guest record by touching the edit button next to the guest information.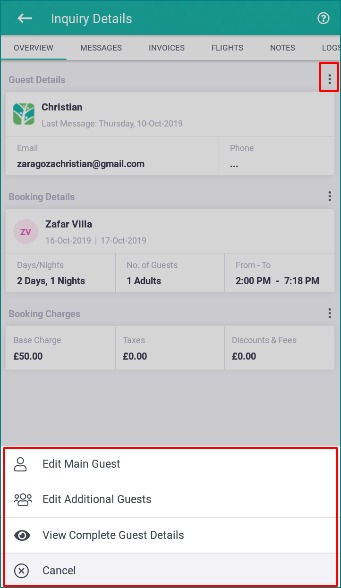 Booking Details - You can edit the booking details by touching the edit button next to the Booking Details.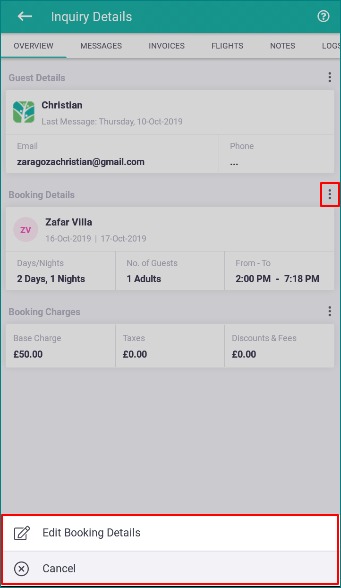 Booking Charges - You can edit the booking charges by touching the edit button next to the Booking Charges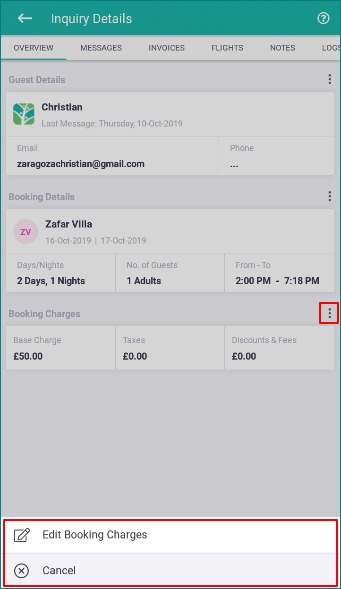 Additional Inquiry Actions - Anything you can do in Tokeet can now be done on the TV3 mobile app. To open the Actions menu hit the + icon on the lower right of your inquiry details screen and select the lightning bolt icon.

You can either choose to Cancel the booking. Or open the full Actions Menu .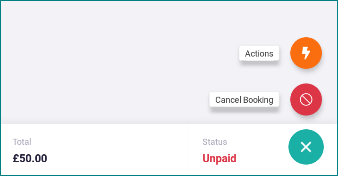 The Actions menu presents the same options that you would see on the TV3 website version.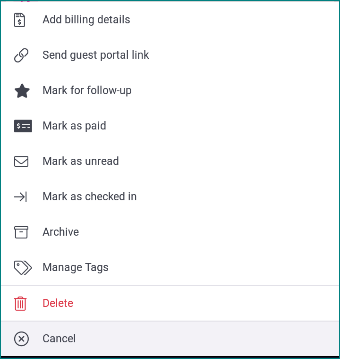 If you have any further questions please search our help center or email us at
support@tokeet.com
and we'll be more than happy to assist.
---
---