We're happy to introduce the release of a completely rebuilt Margins from scratch, providing you with all the reports a property manager needs to run their business.
After taking your suggestions and needs into consideration, we've given Margins a complete overhaul.
Now you will have access to much more reports and statistics to help you keep track of your vacation rental business.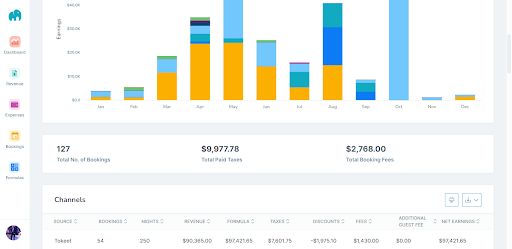 Margins now provides all of the information needed in today's reporting standards.
Easily monitor revenue and booking information, along with your taxes, discount codes and expenses. You can even add your booking formulas directly in Margins!
Log in now to explore the new design or read here for what to expect.